I am so grateful you're here
I am Frank and I am an Intuitive Coach and Entrepreneur, an unshakable optimist dedicated to empower and inspire coaches to create clients they love to work with. I'm a stand for you to bring your unique gifts to life through authentic power.
This is a safe space. Allow me to share.
In December 2015 I woke up and made a choice to invest in myself and consciously create an environment where I could grow and serve others for their highest good. I faced my deepest fears and questioned literally every single belief I held about the world around me and myself. This discovery helped me to completely re-invent myself so that I can now offer my gift of non-judgmental listening and provide a safe space for people where they can be fully themselves, self-expressed, open and vulnerable.
I believe an open, powerful, and impactful conversation can completely shift how you see the world and yourself so that you are inspired to make choices that inevitably lead to living your best life. 
Imagine finding your way home to your True Self 
For the last 5 years I've been a Coach and Mentor in a premium educational community. It's been a journey infused with exponential growth, breakthroughs, and insights that led me to a completely different path where I fully and unconditionally love and trust myself. I believe that creating life and business from the space of Love is the most fulfilling way to be and to bring your unique gifts to life. That's when synchronicity occurs in the most beautiful way.
From all the experiences on my path, I learned that it is possible to create the holistically abundant reality we envision. I'm passionate to share my insights, intuitive guidance, life- and growth hacks, business- and productivity strategies that helped me build, grow, and evolve my life and business.  
I don't know all the answers and that's okay. I am your unconditional stand so that you find the answers you're looking for within yourself. 
With the impact and love we can all bring into this world, we can enkindle abundance in life and business for all of humanity.
My private clients don't get clients, they create clients through providing a safe space, being present, authentic, and bring to life a real relationship built on deep trust, Love, and gratitude.
Hear From These Beautiful Souls
Photographer & Entrepreneur
E-Commerce & Digital Entrepreneur
Happiness Coach & Entrepreneur
I am so grateful that I had the chance to be coached by you Frank. Your energy is so positive and contagious. With his smooth approach, Frank was able to guide me to see things from a different perspective and to orient my thinking toward a problem-solving manner. He also helped me identify the limiting beliefs that were stopping me from moving forward in my business. Frank also provided me with many practical techniques that I use daily to help me reach my goals. Thank you, Frank, for all the inspiration that you continue to give!
Elissar Hamzar
Coach
First time I contacted Frank when I felt lost, confused and overwhelmed. I was procrastinating and wasting valuable time that could spend on my business. There was some tightness inside me that I didn't know how to release and move forward. Frank really helped me to shift my perceptions about myself and inspired me to see that I have a great deal of value to share with the world. Our connection at each session was heart-warming, inspirational and encouraging for me. Every time Frank was there for me 100%. He was genuinely interested in my story and helped me to look at it from the different perspective. Not only mindset work was very useful, but Frank also gave me practical advices, which I still apply. After each session with Frank I was empowered to work on my business, I saw a clear next step and was ready to act on it. Thank you, Frank!
Julia Tugolukova
ENTREPRENEUR
The Impact Of Coaching In The World
I envision a world where we create from Love, Gratitude, and inner alignment so that we can all make meaningful choices to be the unconditional stand for each other and the planet itself. 
Living a purposeful, meaningful and impactful life to me means to reveal your unique gifts to the world that only you have and understand the impact these gifts have on everything. It allows us to stop seeking happiness outside of ourselves and cultivate Love and safety internally, It's our divine nature, a deep knowing.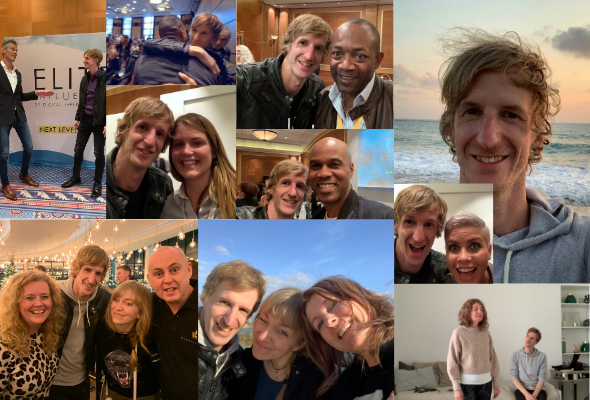 I immediately felt at ease with Frank. He provided a safe space for me to share my inner-most thoughts and feelings, and my very first session with him was a revelation. Frank is highly intuitive, and a genuine and compassionate listener, who seems to truly care about my personal wellbeing and progress, with no conflicting or self-serving agenda. He helped me become aware of some of my limiting thinking and shared some wonderful tools and exercises to help me become aware of when I may have developed these limiting beliefs and to release what was holding me back. Thank you for your time, energy and generosity of spirit, Frank. You have truly helped me find some clarity, which has been invaluable in moving myself forward on my life's journey.
Special Approach To Every Client!
Assumenda velit. Voluptatem in ratione cursus dui ultrices sociis.